Heavy In Your Arms - Florence and The Machine
Tomorrow is Thanksgiving here in America! What all are you guys thankful for this year? I have a hundred million things to be thankful for this year. It's going to be so hard to try to list them, but I'm going to anyways.
First of all, I'd like to say I'm so thankful
for my family, my friends, my pets, and all the things God has blessed us with.
We've been through a ton of struggles but we are now stronger and closer than ever.
I'm thankful for
all the heroes fighting for our country
. Thank you for risking your lives to make ours safe.
I'm thankful that I get to spend another Thanksgiving with my family, and especially my
Grandaddy
. We both have heart conditions and he almost died from his twice. I love my Grandaddy more than life itself, he has always been my hero.
I'm thankful for each and every single one of you guys
. I absolutely LOVE all of my readers and I couldn't thank you guys enough for pulling through with me. You are the best! I've met some girls through my blog that I could meet and become absolute best friends with. Thank you guys so much :)!
Enjoy your holiday weekend, and remember to stay safe and be thankful!! Happy Thanksgiving!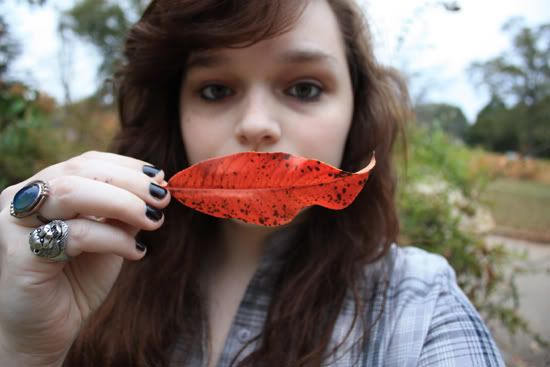 Outfit details: Ross plaid dress, Target black tights, Walmart brown boots, Thrifted vintage belt, Random rings.