Chopped off about 5 inches of my hair last night! I got super spontaneous late last night (around 3 A.M) and decided I wanted a new cut. Lately I have wanted straight bangs more than ever; I finally got em! What's your take? Hate em or love em? I've been cutting my own hair since I was about 12, so I have a lot of practice and experience! Not to mention my mom used to be a cosmetologist, so I learned a lot from her :). Speaking of momma-- she was my lovely photographer today (I kind of bossed her around a bit. It was a 'do what I tell you' situation.. haha!). Hands up for a great job Momma!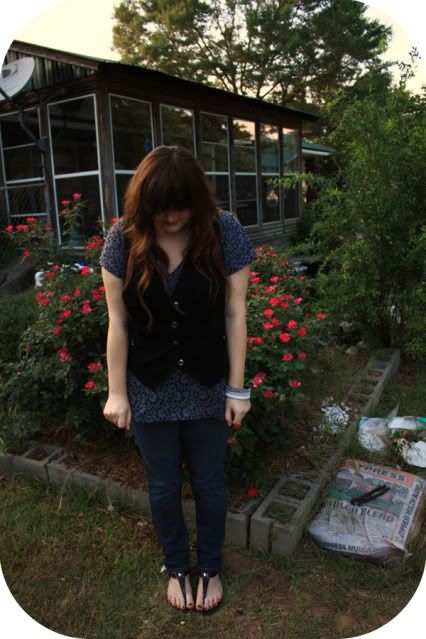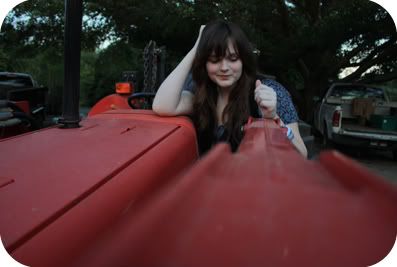 Man I just can't get the hang of jumping photos :(!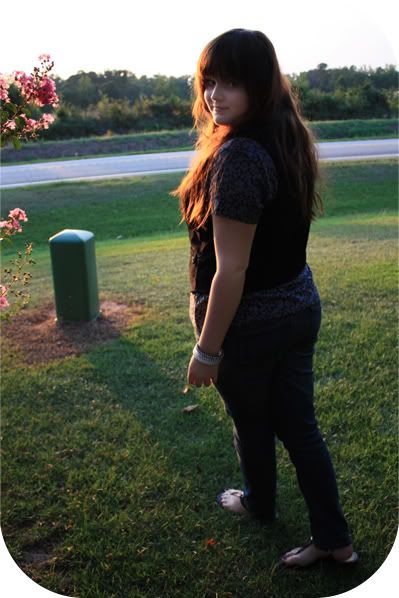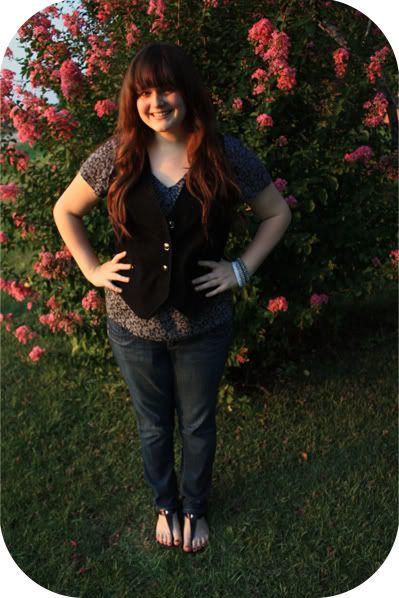 *Wearing*
Black Lace Flower Shirt- Jc Penney
Skinny Jeans- Jc Penney
Black Suede Vest- Jc Penney
Purple Gladiators- Payless
P.s- I wore my new zebra heels today when i went shopping and they are SO comfy! I had to change out of them when I got back home because I didn't want to get them muddy while visiting my grandparents :(.

xo
Lyndsey